Dunamis Construction Limited offers comprehensive construction services for residential, commercial, and public sector clients. Services include building construction, basement construction, conversion and extension, demolition and clearance, refurbishment, project planning, design, and delivery. We prioritize quality, innovation, and sustainability, using advanced methods and materials. Our experienced team ensures a hassle-free experience from start to finish, with attention to detail, excellence, and safety.
Best Quality Services
for Your Business

Transform your vision into reality with innovative and high-quality building construction services.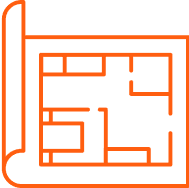 Unlock the full potential of your property with our bespoke conversion and extension services.

Maximizing your space & potential with expert basement construction services tailored to your needs.

Demolition &
Clearance Services
Clearing the way for your next project with expert demolition and cleanup services