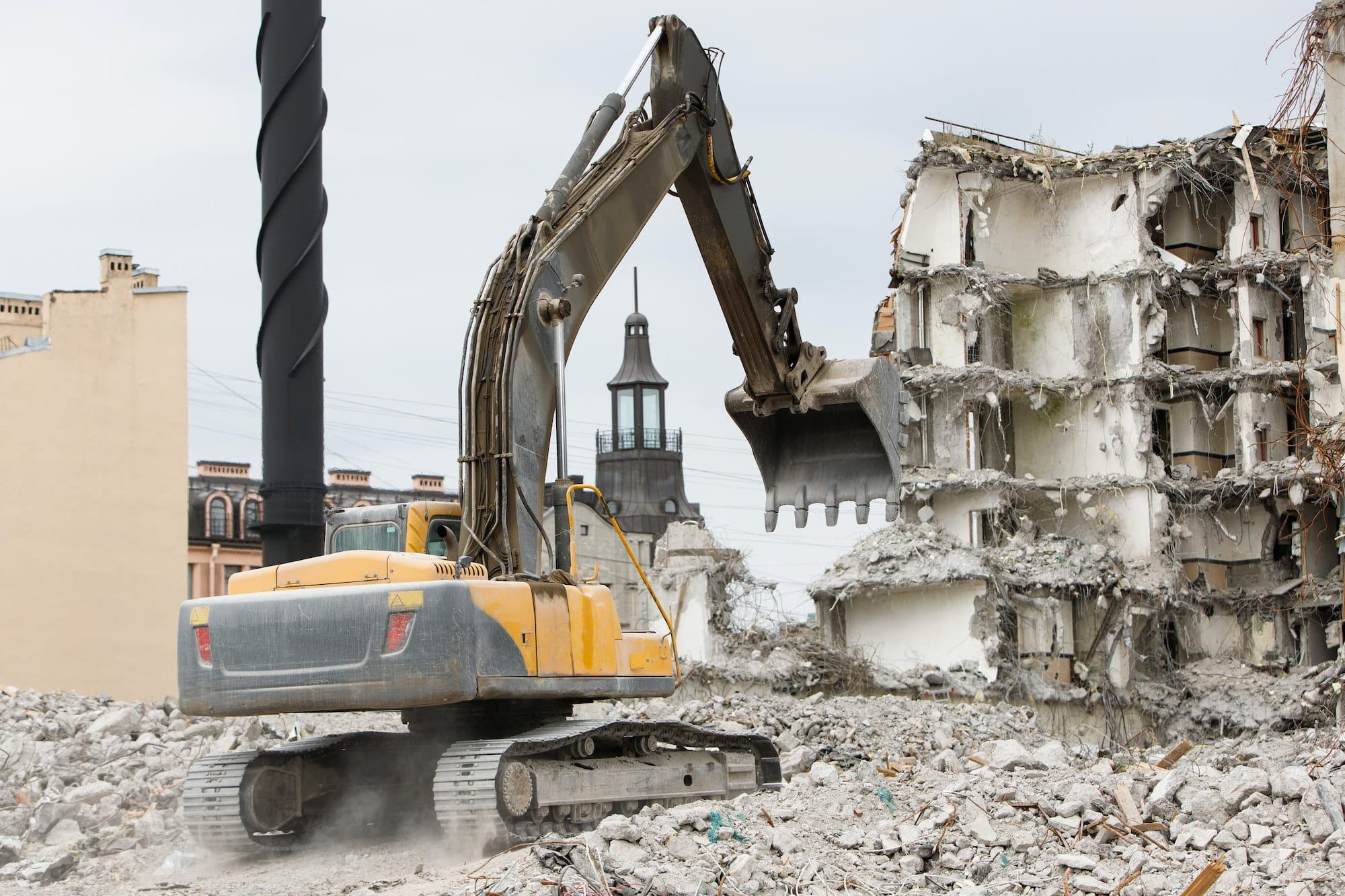 Dunamis Construction Limited's Demolition and Clearance service provides safe and efficient demolition of buildings, structures, and facilities, as well as removal of debris and waste materials. Our experienced team utilizes the latest equipment and techniques to carry out all demolition projects in a controlled and safe manner, ensuring minimal disruption to surrounding areas. We prioritize adherence to strict health and safety regulations and standards, conducting regular risk assessments, inspections, and monitoring of on-site activities. Our service also includes waste management and environmental considerations, with proper disposal and recycling of materials in accordance with relevant laws and regulations. Our team works closely with clients to understand their specific requirements and timelines, and provides dedicated project management to ensure timely, high-quality, and cost-effective completion of all projects.
In addition to demolition services, Dunamis Construction Limited also provides site clearance and preparation services. Our team can clear sites of trees, shrubs, debris, and other obstacles, creating a clean slate for future development. We prioritize environmental considerations and ensure proper disposal of waste materials, including hazardous materials. Our site preparation services also include excavation, grading, and leveling of land, as well as installation of necessary systems such as drainage, water, and electricity. Our team provides comprehensive project management, from initial site visit and assessment to final testing and certification, ensuring a hassle-free and professional experience for all clients.
Dunamis Construction delivers excellence through collaboration, communication, and strict adherence to health and safety regulations. Our experienced team provides dedicated project management, proactive problem-solving, and adaptable solutions. We prioritize transparency and keep clients informed throughout the process. Our final inspections, testing, and certification provide a hassle-free, professional experience.
Benifits with our service
Improved functionality and aesthetics of existing buildings.
Upgrade of the building's systems, resulting in more efficient and cost-effective operation.
Increase in the value of the property through modernization and improved performance.
We're excited to hear from you and answer any questions you may have.
Strategizing for successful outcomes with detailed planning and preparation.
Combining creativity with functionality to produce attractive and effective spaces.
Providing quality workmanship, timely delivery, & seamless project management.